https://africanheritagehouse.info/wp-content/uploads/2019/09/legendary_artitsts_tanzania_550x324.gif
324
550
artkenya
https://africanheritagehouse.info/wp-content/uploads/2016/08/logo.png
artkenya
2019-09-29 10:53:45
2019-09-29 11:11:27
Legendary Artists of Tanzania
By Alan Donovan
Construction has begun on the new Museum at African Heritage House, based on a structure in TIMIMOUM, the first and last oasis for travels to and from Africa, in the Sahara Desert in what is now Algeria.
Thus Timimoun represents the first journeys to and from Africa before the sailing ships and their stolen human cargo.  The museum will feature the journeys of those who found Africa as their mecca, like myself, Carol Beckwith and Angela Fisher of African Ceremonies who have produced the largest archives in the world of the vanishing rituals and ceremonies of Africa through their l7 books.  It will also feature the journeys of those associated with African Heritage who  went out of Africa and found their dream,  like Iman, who first modeled for African Heritage in l975 and went on to become the most famous face of Africa, often described as the most beautiful woman in the world.
We are also entering into  discussions with UCLA  regarding  the possibility of making African Heritage House the premier African Studies Centre on the continent.
https://africanheritagehouse.info/wp-content/uploads/2019/09/Untitled-1.fw_.png
646
596
artkenya
https://africanheritagehouse.info/wp-content/uploads/2016/08/logo.png
artkenya
2019-09-26 14:34:49
2019-09-26 14:38:48
TIMIMOUN AFRICAN JOURNEYS MUSEUM AT AFRICAN HERITAGE HOUSE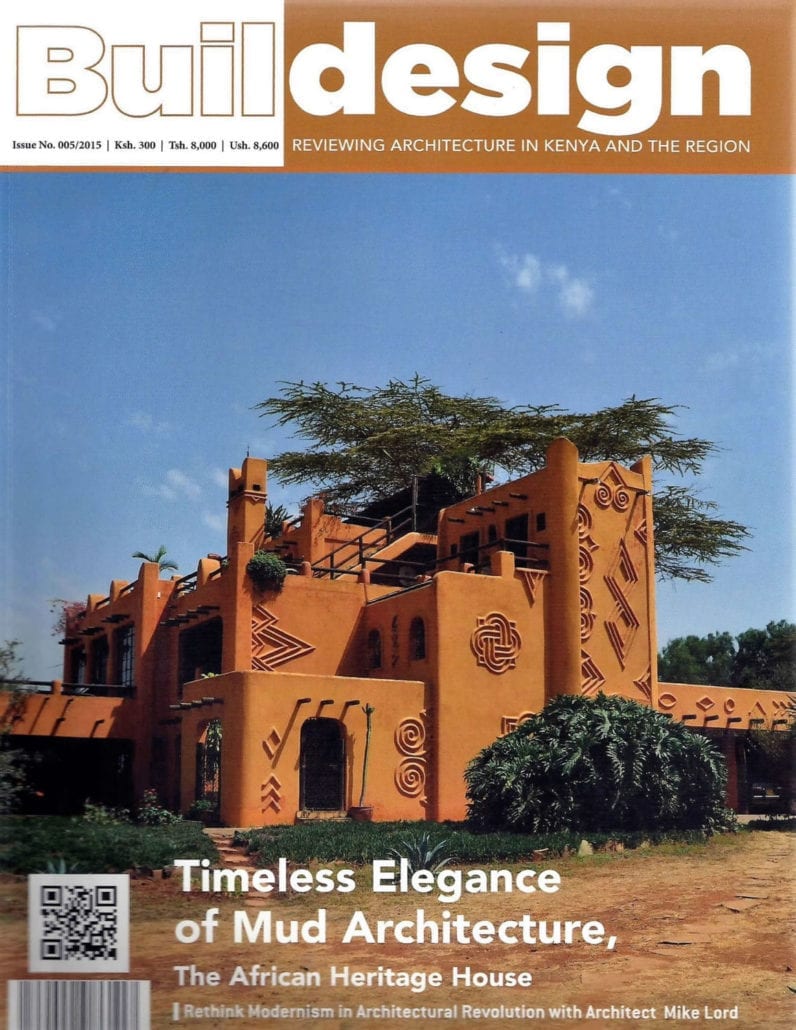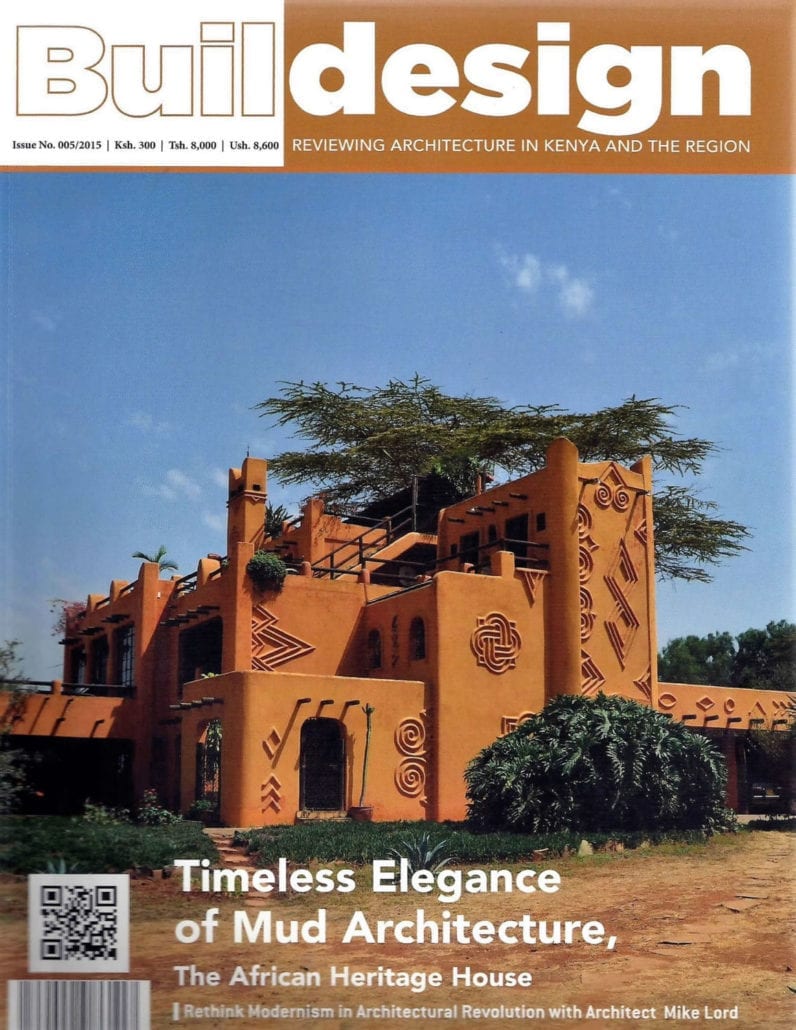 Nothing might prepare you enough for the experience of African Heritage House; at least not the red frame gate in the middle of nowhere, leading on to a natural path and further into the Athi plains expanse overlooking the Nairobi National Park. Although its earthen façade and magnificent forms with arches and artistic curves might pick your attention, it would still not offer you a conjecture of the treasures hidden within.
And as if that is not remarkable ? strange enough, meeting the man behind the property, Mr. Alan Donovan,  will take you a moment to soak it all in as you try to figure out the how and the why. The American who first came to Africa in 1969 through the US State Department on a relief mission in West Africa during the war between Nigeria and its former breakaway Eastern  province known as Biafra, Alan Donovan is the designer and the soul of the African Heritage House. In his own words, he is an incarnation of an early  man: "To those outside its magnetic spell, Africa may seem incomprehensible, fathomless, in the primordial past. Yet, wherever we are in the world, every one of us had an African ancestor that much is almost certain. Africa is the cradle of humanity" from his book My Journey through African Heritage.
His love for African culture and art and consequently the establishment of a Pan –African gallery in Kenya dates back to 1969 when he quit his humanitarian job to explore Africa. Travelling through the Sahara across Congo to Kenya, Alan was in search of a place and a people that had not been influenced by Western culture. He visited the Northern Frontier of Kenya and spent three months there particularly fascinated by how Turkana people used everything in their harsh desert environment to make beautiful clothing, ornaments and weapons. He started collecting everything the Turkana people made and brought that collection to Nairobi. The US Embassy encouraged him to open an exhibition and the only African to attend his first exhibition was the late Joseph Murumbi, who was also the second Vice President of Kenya.
"Joe," as Alan calls him, "came back to me after the exhibition and asked me; 'would you go back to Turkana and make more collections for me?' I told him yes. He gave me the money and I went back to Turkana. I would go crocodile hunting with the Turkana people and they would give me full sets of crocodile teeth which I would string on fish line with ostrich egg shell, python vertebrae, dik-dik toe bones. We melted down cooking pots to make earrings and incised designs on them with a hot nail." Alan remembers.
Inspired by the African "lost" mud architecture (most of which has been washed away and never replaced), Alan wanted to build a house reminiscent of a strong pre-colonial African heritage. From Turkana, Alan left for Mombasa where he met a peace volunteer from South Carolina who had set up a workshop for making jewellery. Bombolulu was a workshop established for people who had been traumatized in serious accidents like fire and road accidents; most were handicapped, some had only one leg or none and others were blind. Alan joined that class and learnt how to make hooks and assemble jewellery elements. "My first jewellery collection was based on Turkana and Maasai roots as my principle design elements. I  also gathered elements from Ghana, Nigeria and Mali  and brought them to Mombasa using them to make jewellery." Alan recalls.
Alan's jewellery was brought to the attention of author Errol Trebinski (who was writing a book on Dennis Fitch-Hatton, the lover of Karen Blixen used as source material for "Out of Africa"). She encouraged him to go back to Nairobi to stage his second exhibition. His second exhibition was dubbed African heritage Jewellery.  The entire collection was bought by a Texas oil man who took it on a three year tour through the United States.  Alan returned to Kenya, rented an old horse stables, hired craftspeople he had met in Kenya and continued to produce African Heritage Jewellery. "I continued making my jewellery and Joe came to my workshop one day and he told me that it was his dream to open a Pan-African gallery with a large collection that he had made while serving as Kenya's first foreign minister when he set up the missions (embassies and high commissions, etc in Africa). He told me that he wanted to  open a Centre where artists from all over Africa can show their works and sell them. 'I would like you to help me set that up.' he told me and I agreed,"  Alan narrates. He would then begin another journey through Africa meeting artists and collecting objects for the gallery and that is how African Heritage was formed in 1972.
"Until meeting Joe for the second time, I had not seriously thought about my plans for my house.  Joe always insisted on looking inside for inspiration and by that he meant you can create beauty from within Africa. It was inspiring to find a powerful African man that was so interested in his own culture without selling out to westernization." he expresses. Alan started a study of the famous mud architecture and pre-colonial designs in Africa. He combined inspiration from the mud palaces in Nigeria and painted houses in Ghana and Bourkina Faso as well as the Swahili designs still flourishing along coastal East Africa and the islands of Lamu and Zanzibar. The most remarkable inspiration that largely informed design of his house was the 600- year- old mud mosque of Djenne in Mali which is also the largest earthen structure in the world.
Purely based on the pre-colonial architecture, Alan's first idea was to build a round house attached to the side of a cliff inspired by the African hut, but as he later learnt, furnishing a round house would be difficult, in addition there was no cliff on his site. With the advice of Architect David Bristow, formerly a director at TRIAD Architects, he was able to achieve a design that is the building today. Being a new idea to everyone involved, there were many transitions in the design as well as the construction process but through teamwork the consultants were able to actualize his dream. Architect David Bristow was particularly instrumental in the development of the cascading forms bulging towards an East West orientation, a feature that makes the building more aesthetical unlike Alan's first design of a more box shaped form. JoAnna Bristow, who was the architect's daughter, was the creative manager of African Heritage at the time.  She did all the forms for the exterior décor, drawing inspiration from African pre colonial heritage. "What I wanted was to make this house totally African, as African as possible the architecture, the décor, the furniture and all the other elements. I wanted to show people that they can find all their inspiration and use the materials in their own continent to create beauty. as I had learnt from Joe." Alan asserts.
Sitting conscipicously in the middle of a 10- acre virgin land, the flat-roofed building has three levels with a terraced garden on the roof top and a pool house extension with palm Makuti thatching reminiscent of Swahili architecture, designed with the help of Joy Mboya, a trained architect who was also a singer at African Heritage at that time.  It is about 50m from the main house, surrounded by natural vegetations that were the original features on site. Due to perennial rains experienced in Kenya, Alan went for locally mined stone blocks from Athi river quarries instead of mud bricks. Decorative poles set across the ceiling are Mangrove roots from the Kenyan coast. The exterior is plastered and coated with a custom made  paint which blends harmoniously with the environment. A combination of strong design features borrowed from different cultures in Africa are distinctively developed in the walls, the doors and various painted and plastered surfaces all over the house. Construction manpower was provided mostly by the local people. The breathtaking interiors combine works of different African artists and design elements, ornaments, artifacts, fabrics and colours inspired by a myriad of different African cultures.  The house was the first in sub-saharan Africa to be featured on the cover of Marie Claire in Paris and in the prestigious Architectural Digest which described the house as: "an architecture rising from the sere Kenyan plain like an outcropping of earth, a vision of usefulness informed by the African genius for decoration".
Currently, African Heritage house serves as a gallery with a four room accommodation, offices and a residence for Alan. It occupies the most strategic tourism location, with captivating views of the National Park and only a 10min drive from the JKIA airport rather than facing hours of traffic to city centre hotels.  The house recently received an award from the authoritative Trip Advisor for having the best reviews of all accomodations in Kenya, and is number one of 184 B&B inns in Kenya.
It is now Alan's dream to expand his vision into what he calls "Borderlands".  He is encouraging young African architects (some of whom used his house in their dissertations) to create a village based on l7 of the pre-colonial architectures of Africa along the rim of the Nairobi National Park.  Inspirations include the royal palaces of Bamoun in Cameroon and the Hausa-Fulani of Nigeria, the Ashanti of Ghana, the ornate  old palace of the ancient Kingdom of Benin, which was burned down by the British in 1897 and all the art removed to North America and Europe, as well as the painted houses of Ghana and Bourkina Faso, the thriving Swahili architecture of East Africa, the startling painted shrine houses of the Igbo of Nigeria and the geometric designs of  the  Magbetu and Kuba of the DRC, among others.  Expansion plans for the African Heritage premises include a conference centre, restaurants and coffee shop, with a camping facility for local and international visitors. It has been planned all along to have an access gate from Mavoko to the Nairobi National Park from Mombasa Road, through which  visitors can enjoy a unique  safari experience along with an  in depth introduction  and immersion in African art and culture at the African Heritage complex..
Every piece of work in the African Heritage house tells a cultural story of the African people and impressively, Alan has each detail of the objects in his mind as he takes you through the vanishing beauty of African art and culture preserved in his house. An award winning art collector (he has just received a Lifetime Achievement Award from Craft Afrika given my Chief Justice Willy Mutunga), conservationist and a self made interior decorator specializing in African designs servicing top level businesses, including the Serena Group of hotels, Strathmore University and the Carnivore, Alan has also been Chairman of the Murumbi Trust rehabilitating and displaying the Murumbi collections at the National Museums of Kenya, the Kenya National Archives and the Murumbi Peace Memorial since 2003. More recently, Alan, with the help of researcher Anne Thurston, has documented a very personal narrative of his memories with Joseph Murumbi and his wife Sheila in a book 'A PATH NOT TAKEN'. The 400 page biography takes you through a compelling and tenacious life story of a legendary man who advocated for the truth and justice in the political arena as well as preservation and conservation of culture even unto his last breath. Joseph Murumbi will forever be remembered as Kenya's first foreign minister and not only the second vice president of Kenya but also the only one who voluntarily stepped down from the coveted position of power to serve his true passion – the protection and promotion of the African heritage.
Alan's passion for the African Heritage is unmatched, and in his own words, that's essentially all he lives for. His house has faced demolition threats in the recent past following the construction of the standard gauge railway but Alan stood up to the threat. After several years of visits from local and international experts, the house was finally made a national monument in January 2015 and it is currently under transition from private ownership into a trust for the people of Kenya, Africa and the world.  Alan is deeply disturbed by the smog emissions from nearby cement factories which contribute to respiratory and eye problems in the area and in Nairobi, on  which he had worked  with conservationist Paula Kahumbu and NEMA to overcome.  "I would like to leave this house in very safe hands that can maintain its purpose. I also hope that the beauty in the African Heritage House be maintained in the future."  As a tribute to Murumbi, Alan has offered the house as an African Heritage Trust to several stakeholders, including principally the Obama Foundation and Library in the USA as well as universities in Kenya and the USA, along with the National Museums of Kenya and the Kenya National Archives.  The house will be used as a residence, a retreat, a tourist attraction and museum, as well an African Studies Centre linked to the Murumbi legacies at the Kenya National Archives, the National Museums of Kenya and the Murumbi Peace Memorial in the Nairobi City Park.
https://africanheritagehouse.info/wp-content/uploads/2016/04/buildesign.jpg
1500
1159
artkenya
https://africanheritagehouse.info/wp-content/uploads/2016/08/logo.png
artkenya
2016-11-11 13:20:16
2016-12-14 12:27:55
THE TIMELESS ELEGANCE OF MUD ARCHITECTURE
Get News & Special Offers
Contact & Directions
AFRICAN HERITAGE HOUSE
P.O. Box 17871-00500, Nairobi, Kenya
0721 518389