INSPIRATIONS FOR THE HOUSE
THE TIMELESS ELEGANCE OF MUD ARCHITECTURE: The African Heritage House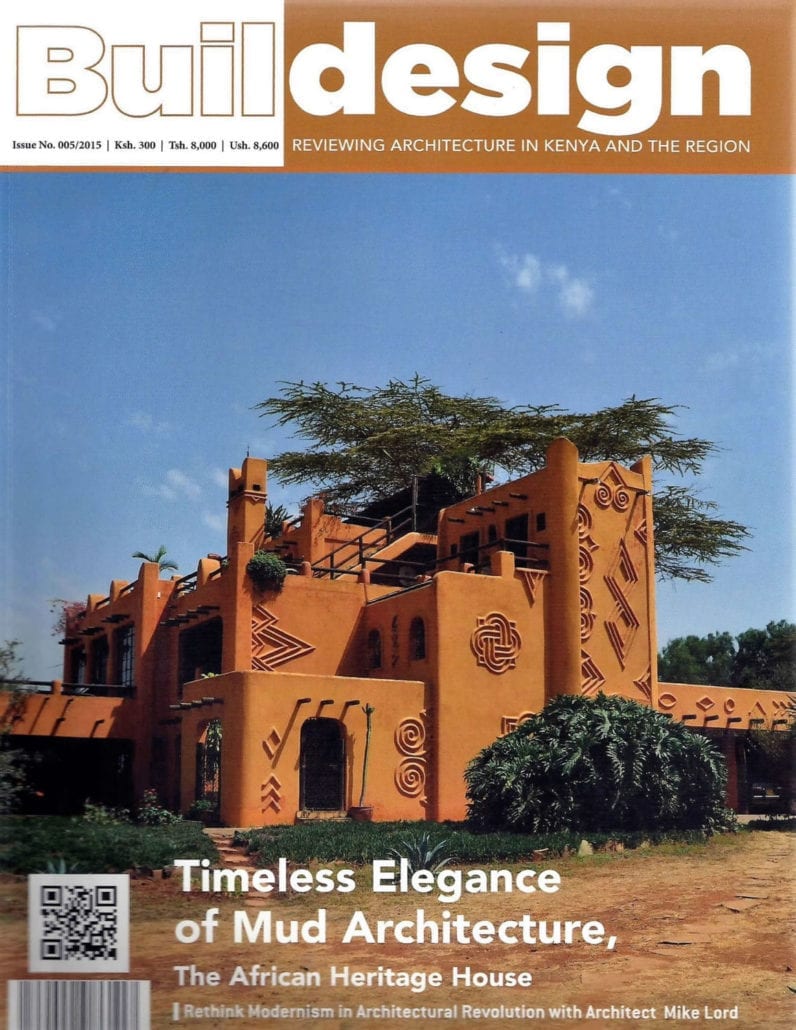 Nothing might prepare you enough for the experience of African Heritage House; at least not the red frame gate in the middle of nowhere, leading on to a natural path and further into the Athi plains expanse overlooking the Nairobi National Park. Although its earthen façade and magnificent forms with arches and artistic curves might pick your attention, it would still not offer you a conjecture of the treasures hidden within.
And as if that is not remarkable enough, meeting the man behind the property, Mr. Alan Donovan,  will take you a moment to soak it all in as you try to figure out the how and the why. The American who first came to Africa in 1969 through the US State Department on a relief mission in West Africa during the war between Nigeria and its former breakaway Eastern  province known as Biafra, Alan Donovan is the designer and the soul of the African Heritage House. In his own words, he is an incarnation of an early  man: "To those outside its magnetic spell, Africa may seem incomprehensible, fathomless, in the primordial past. Yet, wherever we are in the world, every one of us had an African ancestor that much is almost certain. Africa is the cradle of humanity" from his book My Journey through African Heritage.
His love for African culture and art and consequently the establishment of a Pan –African gallery in Kenya dates back to 1969 when he quit his humanitarian job to explore Africa. Travelling through the Sahara across Congo to Kenya, Alan was in search of a place and a people that had not been influenced by Western culture. He visited the Northern Frontier of Kenya and spent three months there particularly fascinated by how Turkana people used everything in their harsh desert environment to make beautiful clothing, ornaments and weapons. He started collecting everything the Turkana people made and brought that collection to Nairobi. The US Embassy encouraged him to open an exhibition and the only African to attend his first exhibition was the late Joseph Murumbi, who was also the second Vice President of Kenya.
"Joe," as Alan calls him, "came back to me after the exhibition and asked me; 'would you go back to Turkana and make more collections for me?' I told him yes. He gave me the money and I went back to Turkana. I would go crocodile hunting with the Turkana people and they would give me full sets of crocodile teeth which I would string on fish line with ostrich egg shell, python vertebrae, dik-dik toe bones. We melted down cooking pots to make earrings and incised designs on them with a hot nail." Alan remembers.
Other Resources
A selection of external blogs about African Heritage House